J&FJ Baker Straps ($5 flat rate shipping)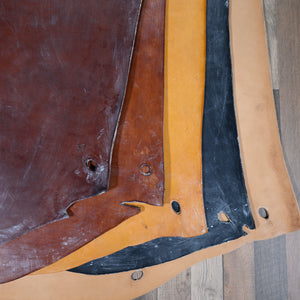 Oak Bark Bridle Butts
The Oak Bark Bridle Butt is the classic cut of leather from J&FJ
Baker & Co. A butt is a side of leather with the shoulder and belly
removed. Its the strongest part of the hide making it ideal for strapped goods. Because the belly and shoulder have been removed, there is very little waste on these hides.
Shop Bridle Butts
Wholesale & Bulk Orders
Discounted and Tannery Direct pricing is available for bulk orders and wholesale accounts. Contact us for our wholesale pricing information.